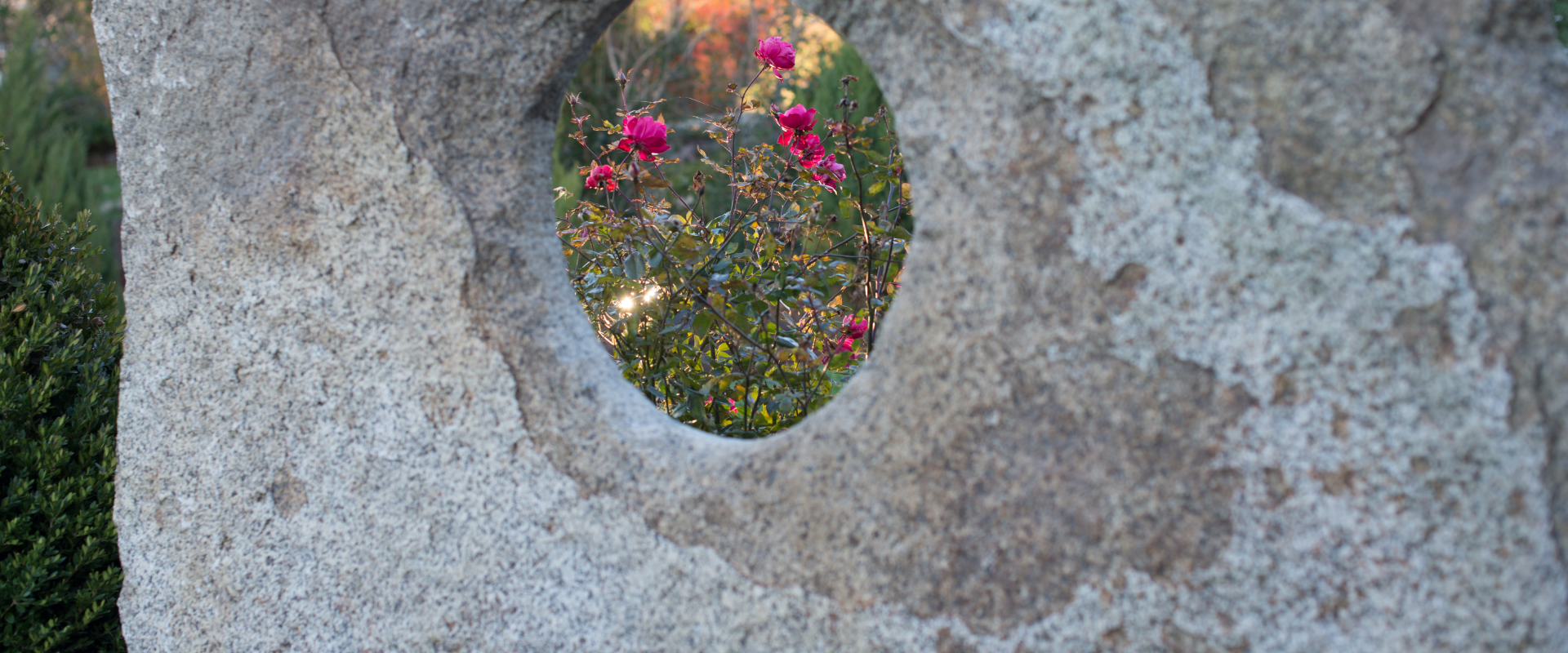 Philosophy
"The garden is not only the exquisite playground of the home
but a place of inspiration and promise, of tranquility and intense personal calm."
by Martha Brookes Hutcheson from 'The Spirit of the Garden.'
Hilarie Holdsworth Design is an award-winning firm and has served the North Shore, Cape Cod, and western suburbs of Boston for 20 years.  As principal, Hilarie is uniquely qualified in creating custom residential and select public landscapes, drawing on her background in art and illustration. In working closely with her clients, her creative process is informed by opportunities presented in existing site conditions, and she strives to succeed in strengthening the connections between home and landscape for those who use and enjoy them. She is considerate of the ecological responsibility and sustainability of her designs, and carefully selects plants and building materials to reflect sensitivity to the natural landscape. Planting designs display long seasons of interest and attributes in balance with the level of maintenance required to keep them beautiful and vibrant. All projects large and small share a design philosophy intended to create beautiful, functional, and inspiring spaces.
SERVICES
We largely work with residential clients and properties of all sizes who are in need of a landscape plan and its implementation. Hilarie Holdsworth Design is comprised of a team of professional landscape contractors dedicated to excellent workmanship and creating beautiful outdoor spaces. We oversee, coordinate, and manage all aspects of the project's installation, and carefully guide each project with a client's wishes and budget firmly in mind. We insure a highly efficient, creative, and robust process. We partner with talented and specialized tradesmen for quality stone work including terraces, walkways, stone walls, and driveways. We also manage earthmoving, planting, fencing, water conserving irrigation, and lighting.
DESIGN
We provide master planning and smaller area design for properties in urban settings as well as larger rural landscapes. The design process, undertaken in close association with our clients, includes several on site meetings during which a client's needs and expectations are carefully noted. A base plan is created, identifying all existing elements that are to remain, such as driveways, terraces, walls, and plant material. We then collaborate with the client to add program requirements, planting and design solutions, and a preliminary plan is created. After a meeting to go over this plan, and addressing any changes and budgetary requirements, a final plan is begun. This includes three dimensional modeling, photographic overlays, plant information sheets, and color rendering to clearly convey the vision for the property. A project may be best implemented in phases, and these will be identified along with budget and cost projections.
Team